It's almost July, and I am not ready for that just yet!! But I am ready for
Farley's Currently party
so here is what I am up to currently......
It is completely quite in my house right now, everyone is enjoying a book!! No TV, No Games, No noise!! Great relaxing Saturday Morning!!
I love the summer weather, it's been so nice here! I have been so busy I haven't gotten much time to be outside but I'm planning on soaking it up here soon!
I have so much I want to get done before school starts, around the house, and here on my blog and store! I need to get moving!!
I really would love going on a nice family vacation but the time my husband gets off is not working for us! Wahh, we are going to start planning on one for next year!! Planning ahead does pay off!
I really, really, really, wish summer would just slow down a little! It has flown by so fast, and I know next week we will be through the first week of July, back to school sales will begin, and my planning will be in full force (I go back July 29th for training and start with students on Aug 14th)!! I just want to enjoy it a little while longer :)
My tip - BALANCE!! I need to learn this one myself! I feel like I am always consumed with all that I need to do and I don't really enjoy the things that I am doing! I need to turn off the computer and enjoy my family for a while then come back and maybe my creating and blogging would be better!! You want to do it all, so you have to make time to do it all well!!
Head on over to Farley's blog and see what everyone else is doing....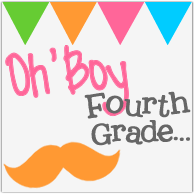 Hope you all have an amazing start to July! Enjoy the last of June as it flies by!!