Holly over at
Crisscross Applesauce in First Grade
gave me the Sunshine award this week! I was so excited to see her email! I LOVE Holly, she always leaves wonderful comments on my blog! I know when I post something I can count on at least one comment from her! She is also from Michigan like me so we've been able to relate on some important changes our legislators here are making to the education system. So a great big THANK YOU to Holly for the award and all your support it really has made my day more than once!
Here are the "rules" for this award:
1. Thank the person who gave this award and write a post about it.
2. Answer the following questions below.
3. And pass the award to 10~12 fabulous bloggers, link their blogs and let them know you awarded them.
My answers to the questions:
Favorite color? Green
Favorite animal? I know this will shock some people but I really don't like animals, sorry! We do have a dog that I'm a little attached to since we got him as a little bitty - fit in my hand - pup and have had him for almost five years now, but I am not so attached that he is really like family.
Favorite number? 14 (just randomly made that up, I don't know why!)
Favorite drink? Dr. Pepper and Hot chocolate
Facebook or Twitter? Facebook
Your passion? Teaching!and Serving God!
Giving or getting presents? Giving - I love, love, love buying stuff for others!
Favorite day? Friday for sure!
Favorite flowers? Tulips
and now to pass this wonderful award on to some wonderful bloggers.....here they are: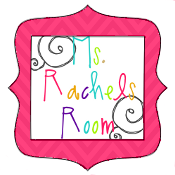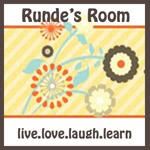 Wild about K
and
Differentiation Station
Love all of these blogs and so many more! Thanks again to Holly for recognizing me!!